Kappa Kappa Gamma Necklace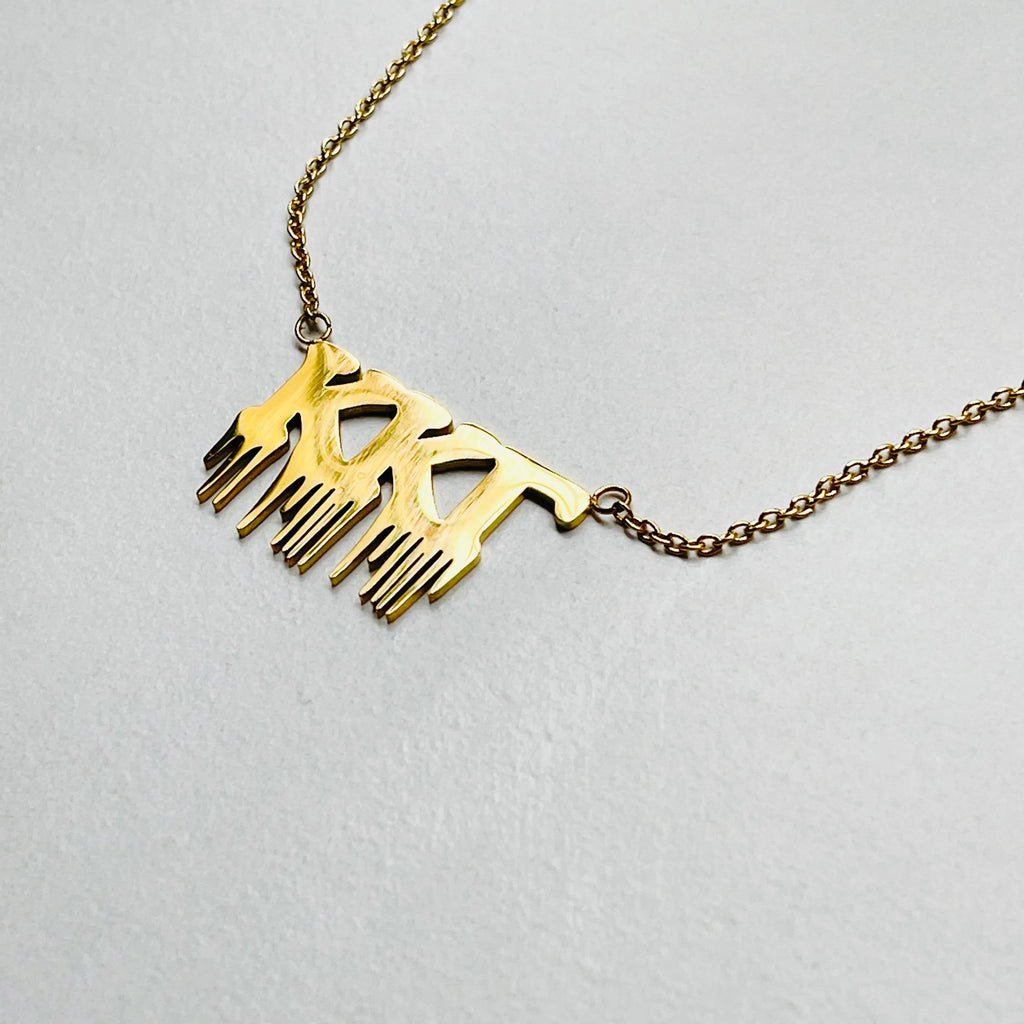 Elevate Your Sorority Style: Embrace the Allure of Kappa Kappa Gamma Necklace to Flaunt Your Greek Letters
As the new school year approaches, it's time to embark on a journey of self-discovery, growth, and sisterhood. For those fortunate enough to be part of the esteemed Kappa Kappa Gamma sisterhood, what better way to celebrate your lifelong bond than with a stylish Kappa Kappa Gamma necklace? This exquisite piece of jewelry not only represents your Greek letters but also serves as a symbol of sisterhood, friendship, and the shared values that make your sorority experience truly extraordinary. In this persuasive article, we'll explore the allure of the Kappa Kappa Gamma necklace and why it's a must-have accessory for every sorority sister this school year.
1. An Emblem of Sisterhood:
Your sorority journey is much more than a mere association; it's a sisterhood that fosters lifelong friendships and support. Wearing a Kappa Kappa Gamma necklace is a beautiful way to honor and celebrate the bonds you've formed within your sorority. It serves as a constant reminder that you are part of a close-knit community of strong, empowering women who uplift and inspire one another.
2. Timeless Elegance:
The Kappa Kappa Gamma necklace exudes timeless elegance and sophistication. Crafted with precision and attention to detail, this exquisite piece of jewelry showcases your Greek letters with grace and style. Whether you're attending social events, sisterhood gatherings, or even academic functions, the Kappa Kappa Gamma necklace effortlessly complements your ensemble, elevating your look with its refined aesthetics.
3. A Conversation Starter:
The Kappa Kappa Gamma necklace is not just a beautiful accessory; it's also a conversation starter. When you wear your Greek letters proudly, you invite others to learn more about your sorority and the values it stands for. It opens the door to meaningful discussions about sisterhood, philanthropy, and the positive impact your sorority has on your campus and the community.
4. A Symbol of Pride and Accomplishment:
Joining a sorority is an achievement in itself, and the Kappa Kappa Gamma necklace becomes a symbol of pride in this accomplishment. It represents your dedication to personal growth, academic excellence, and the pursuit of meaningful connections. As you proudly wear your Greek letters around your neck, you embody the values and principles that make your sorority a beacon of light on campus.
5. A Keepsake for a Lifetime:
The Kappa Kappa Gamma necklace is not just a fashion accessory; it's a treasured keepsake that you can cherish for a lifetime. As you progress through your college journey and beyond, this necklace will remind you of the memories, experiences, and friendships forged during your time in the sorority. It will be a precious memento of the transformative years that shaped you into the remarkable woman you are today.
The Kappa Kappa Gamma necklace is more than just a piece of jewelry; it's a representation of the values, sisterhood, and accomplishments that define your sorority experience. As you embrace the new school year, wearing this stylish accessory will not only enhance your personal style but also serve as a beautiful symbol of your journey as a Kappa Kappa Gamma sister.
Embrace the allure of the Kappa Kappa Gamma necklace, and let it be a constant reminder of the sisterhood, pride, and empowerment you embody as a member of this exceptional sorority. As you flaunt your Greek letters, you proudly declare your commitment to personal growth, academic excellence, and the bonds of sisterhood that will last a lifetime. Let the Kappa Kappa Gamma necklace be a sparkling representation of your sorority's light, guiding you on a journey of friendship, growth, and sisterhood throughout this school year and beyond.